How To Write a Great Online Review for a Small Business

Online reviews have added a new dimension to the "word of mouth" referral. A positive online review is extremely powerful. In fact, a 2016 survey from Pew Research shows that over 80% of U.S. adults read reviews before they decide to make a purchase.
And the best part of all? It's free to give.
I am a huge proponent of writing online reviews. I believe in lifting up small businesses, and I know spending a few minutes writing a review can go a long way. In fact, I've written over 600 reviews on Yelp.
Components of a Great Online Review
If you really want to give back and compose a review that will make a difference, you need to put in a little effort.
A great online review has three components:
Personal – Information about you and your personal experience with the business.
Specific – How specifically did a business meet your needs? Give an example!
Length – The best reviews are at least 50 words. That's about 4 sentences.
We have all scrolled through reviews that look like this:
"Great service!"
"So friendly!"
"The best!!!"
These reviews are good… but they are not very helpful, right?
Put yourself in the shoes of someone looking who to hire an HVAC company to fix their humidity problems. Sure, several short 5-star reviews give some credibility to the business. But imagine if that individual comes across a review from a customer with the exact same humidity problems – solved, by this company. They will give that review much more weight than all the short reviews with no real information.
It's the reviews that are personal, specific, and offer more context that make the biggest difference for a small business.
How to Write Your Online Review: A Template
So many people get hung up on writing the review, as if someone has asked them to write a 10-page book report.
Writing a review is so easy! Try using this template:
Sentence 1: Your Best Words
The first sentence of your review is usually what will display fully on any review platform, while the rest will sometimes get hidden behind a "read more" link. So, make that first sentence count.
In fact, Sentence 1 might sound like a closing sentence. When I write reviews, the first sentence is the last thing I write. It's the high-level summary of what I'm about to say. The TL;DR if you will.
Here are some ideas for how to start your review:
"I like doing business with Company Name because they are ___________."
"What I enjoy most about working with Company Name is ___________."
"I have worked with many companies that do ___________, and Company Name is the best."
"If you're looking for a business that is ___________, ___________, or ___________, look no further than Company."
"I value ___________, which is why I trust Company Name."
Sentence 2: Background and Context
Time to add some personal experience into the review.
This second sentence should be about how you came to seek out the service. This gives your review credibility; you are not just a friend writing a fake review of the business.
Here are some examples:
"I had a ____(problem)_______ that needed fixing."
"I was looking for a company that does ___________ because ___________."
"After many years of ___________ I decided I needed a change."
Sentence 3: Decision-Maker
So, what made you choose this business to solve your problem? Think of the key criteria you use to make decisions. Some ideas are:
Credible – someone who is well-educated, experienced in the field, knowledgeable, or has certifications
Trustworthy – someone that is honest, comes highly-recommended from someone you trust, or perhaps you have even worked with the person before
Detailed – someone that is thorough and meticulous in their work
Client-Focused – someone that cares about the individual customer, where recommendations are personalized
Here are some ways you can describe
"We hired Company because ___________."
"I was looking for someone who was ___________."
"I came across Company Name when I ___________."
"A friend recommended Company Name to me."
Sentence 4: Example and Result
In the writing world, this is called the "Show, don't tell" technique. The idea is to describe the experience like a story, using actions and and words to give context.
For example, if you value trustworthiness, share an example of when they demonstrated that quality. Instead of just saying "Business Owner is very trustworthy" you could say, "Business Owner offered a free solution when he could have billed me $600 for services."
The more details and examples you can put into your online review, the better. Just remember to include both the example and the result.
Here are some examples:
"I called Company with a broken air conditioner at 10pm, and it was fixed by 11:30pm."
"After Company Name implemented the new website, there was a noticeable uptick in sales."
"One time I called Kevin with a last-minute problem; three minutes later the fixed document was in my inbox."
"I can't always meet during the day, and Company Name has always been flexible to meet at nights or on weekends."
"We wanted a more professional image, and the new website had modern elements and graphics that made us stand out."
Sentence 5: Optional Conclusion
Don't worry too much about making a powerful conclusion. I normally end my online reviews with a simple endorsement.
It looks like this:
"I highly recommend this business."
"If you're looking for ________, I would whole-heartedly recommend Company."
"I will definitely be back for more."
"I would recommend this business to any of my friends."
"We would not hesitate to recommend Company."
"Don't think about this one too hard – Company is great!"
Bonus Points
A couple of sentences is all you need for a great review. But if you really want to go above and beyond, here are some ideas.
Make Your Online Review Longer
One of the best things you can do is lengthen your review by adding more examples. Consider all the ways that a business met and exceeded your expectations.
When I compose reviews of restaurant experiences, I think of all the things that shaped my experience. Was it easy to find? What was the parking situation like? Was the team at the host stand friendly? How did the server do? Was the bathroom clean? And so on. You can see how I can find hundreds of examples to share how a business was awesome (or not) in a simple 1.5 hour experience.
Similarly, think about your interaction with the business you are reviewing. Do they pick up your phone calls? Reply to emails in a timely manner? What about different projects you have worked on; how did each one of those go? How do they respond to questions or critical feedback?
Post Photos
Adding multimedia like photos or video can really help tell the story. And, a photo adds even more credibility to your review.
To go back to the example of a restaurant review, I could write a full paragraph about how my nachos were swimming in cheese. But a photo of the smothered nachos will take you right to the restaurant booth, as if you're sitting next to me and chatting about the cheese-laden chips. As they say – a picture is worth a thousand words.
Are there any photos you can attach to your review that show a little bit about how you interacted with the business? Even a photo of the building exterior, the A/C truck, or of individuals that work for the company are helpful.
Where Should I Post My Online Review?
No matter where you post your online review, the business will be grateful. If there is a platform you feel most comfortable with, then absolutely post there.
Feel free to ask the business where they would be most grateful for your online review. They will be thinking about where their potential clients will be looking for reviews.
Here are some potential places for an online review:
Facebook recommendations are helpful for any business with an active social media page
Yelp is most used for restaurants as well as home services companies
Next Door is valuable for home services companies that are targeting specific neighborhoods
LinkedIn has a recommendation feature, so you are speaking to the individual rather than the business.
Google is all-encompassing – and great for any industry
If you really have no preference on where to post the review, I suggest Google. A Google review will likely be seen by the most amount of people.
Take Five and Write That Online Review
Online reviews are a free way to support small businesses. It only takes a few minutes of your time, but is an enormous asset to the business.
If you have any questions on this post or something to add, feel free to shoot me a note.
Have we done business together? I would greatly appreciate an online review from YOU! Here are links to review my business: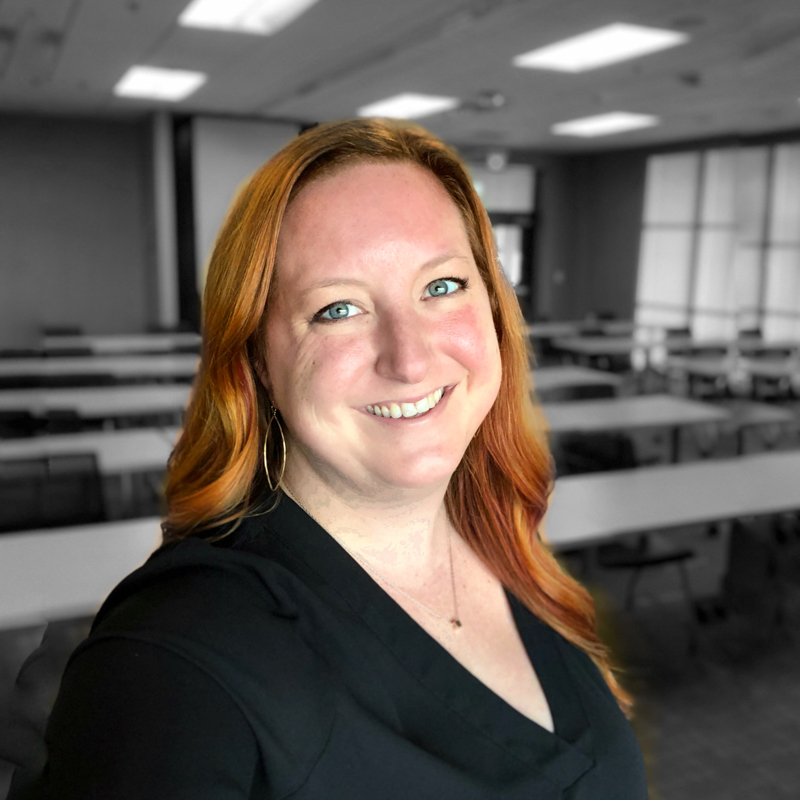 Pam Duffy is a consultant based in Dallas, TX. She is a licensed professional engineer and has 10+ years of experience in the HVAC industry. Pam helps people through business consulting, one-on-one coaching, and speaking.
https://pamduffy.com/wp-content/uploads/Blog-Header-Reviews.jpg
800
1500
Pam Duffy
https://pamduffy.com/wp-content/uploads/Pam-Duffy-Logo.png
Pam Duffy
2020-08-03 10:27:33
2021-12-15 21:58:02
How To Write a Great Online Review for a Small Business