Best Practices for New Year's Resolutions

New Year's Eve has always been one of my favorite holidays. As sappy as it may sound, I love the symbolism of putting one year to rest and the novelty of starting anew. New Year's Resolutions are part of the fun – a way for me to articulate exactly what I hope to achieve in the coming year.
For the last two years, I've traded traditional resolutions for a personal wishlist of tasks. While resolutions tend to skew negative (like resolving to drink less or lose weight), I focus my goal list on exactly the opposite: what would make me happier in the coming year? By choosing items that bring joy or pleasure, I am more inclined to do them.
This list has taken the form of a whimsical alliteration: 19 in 2019. That's right – I had 19 goals this year. It sounds crazy at first, particularly since most people only have one or two new year's resolutions. But- hear me out. I've completed all but one of 19 items.
Why a Wishlist is Better than New Year's Resolutions
I know many people are skeptical of a goal list. After all, who needs any more tasks on their to-do list?
Here's the thing: years pass quickly. How many times have you said, "I can't believe it's nearly the end of the year!" Except, I hear people remark this throughout the year:
I can't believe it's already Valentine's day!

I can't believe it's already Spring Break!

I can't believe it's already summer!
… you get the idea.
The idea of a personal list of goals is to hold yourself accountable to do the things you keep putting off. Whether it be special events around town, or that nagging household task. Or maybe you haven't been on a date night with your spouse in a while?
Time keeps ticking, and we keep on procrastinating.
A list of 20 things to do in 2020 gives a sense of urgency to all those things you want to do, but never get around to doing. Think of it as an annual bucket list. A list of things that will make your life more enjoyable, fun, worry-free – or just simply better.
A list of 20 things to do in 2020 gives a sense of urgency to all those things you want to do, but never get around to doing. Think of it as an annual bucket list.
Focus on Joy
My best tip for creating a successful 20 in 2020 list is to focus on joy. Joy comes in many forms. I tend to categorize the cultivation of joy in a few ways:
Little things that make you smile

Experiences that you really love, from indulgences to simple happiness

Connection with others

Things that prevent worry, fear, or frustration (…the opposite of joy!)
I think it helps to have a healthy balance in your list of all of these.
In the simple pleasures category, in 2018 I resolved to decorate for most major holidays. It's easy to skip the shamrocks on St. Patrick's day or blow past the fourth of July. But I decided to set the bar low; a simple action figure or door hanger would suffice. But I found that every time I caught the decor out of the corner of my eye, I smiled. It made a day just a little better.
On experiences, I love going to Broadway shows when they come into town. My problem is simply convincing myself to get the tickets. Great shows would come and go, and I'd claim a busy schedule or the high price of admission as an excuse. But last year, I added "see a musical" to my list, and purchased tickets to see The Lion King – 5 months in advance. In the weeks leading up to the show, I would see the event on my calendar and get giddy with anticipation. The show itself was fantastic, too. I just needed that little extra push to convince me to get tickets.
In 2019, several of my items on my wishlist included connecting with people – from my closest family to strangers! Having recently moved to a new neighborhood, one of my goals was to attend an event where I could meet some residents in the area. By forcing myself to do this, we ended up meeting some great friends just across the street. The joy has multiplied -in being able to provide neighborly help whenever needed, and receiving that same assistance in-kind.
Lastly, tasks that safeguard happiness. This year, I tackled lots of items that made for a more joyful existence – even if the task itself didn't bring pleasure. One of my tasks in 2019 was to create an emergency kit. After a few tornado scares where we grabbed whatever was in the pantry and scrambled for a dog leash, I knew that we needed a better plan. A few hours of research and purchases put my mind at ease. And in the fall when we had a tornado hit just a few miles from our home, I was comforted by knowing I had food, water, and other emergency supplies within reach.
Best Practices for 20 in 2020
Having had an annual bucket list for two years now, here are some of my lessons learned:
Specificity matters – goals like "be more grateful" or "get more sleep" or "be a better listener" are vague. Instead, add a specific task that helps you meet that end goal gives you a measuring stick.

Quick wins – Put at least one thing on your list you can do in January!

Adjust tasks that rely on someone else – Make sure your success doesn't depend on the decision or action of someone else. "Getting accepted to grad school" is dependent on the admissions department. "Applying to grad school" is independent, and just as worthy of celebration.

Break down big tasks – Larger goals like "Digitize family photos" is a huge singular task! Consider parsing larger goals into single steps: Sort photos, send photos off for digitizing, preserve hard copy photos, organize digital ones.

Use mostly single-sitting tasks – Try to fill your list with one-time items. For example, organizing a shelf, trying a new recipe, or taking a bath! Even if you want to do multiples of something (take 5 baths!) consider that even ONE single bath will improve your happiness. Break down any multiples into single tasks.

Let it go – Midway through the year, you might decide something on your list doesn't serve the same purpose it once did. Don't be afraid to skip it, or even substitute it with something new.

Keep it in view – You know what they say – out of sight, out of mind. I print out my goals with checkboxes and keep the sheet posted near the entrance to my office. It's a spot I glance at daily, and serves as gentle reminder to make some headway.
Best of 2019 and Goals for 2020
Because of my 19 in 2019 list, I accomplished a lot this year and have several fond memories. Here's just a sampling of some of the things that came from my wishlist:
I completed multiple escape rooms

I went to the Texas State Fair

I purchased several different advent calendars to enjoy

I threw away all blue-ink pens I could find in my household (what can I say, I despise blue ink!)

I re-created my wedding cake for our anniversary

I hit the Dallas professional sports circuit – I saw the Rangers, Stars, FC Dallas, and Cowboys all play live!
So what's in the works for my 2020 list? I think I'll try my hand at making klobasnecks from scratch. I also want to visit the Fort Worth Stockyards; this is one day trip I've put off for far too long. Next year will be our 5-year anniversary, so I'll look for a fabulous way to celebrate. And maybe we'll finally get rid of the couch that's been collecting dust for several years now!
What's on your list for this year? I'd love to hear from you!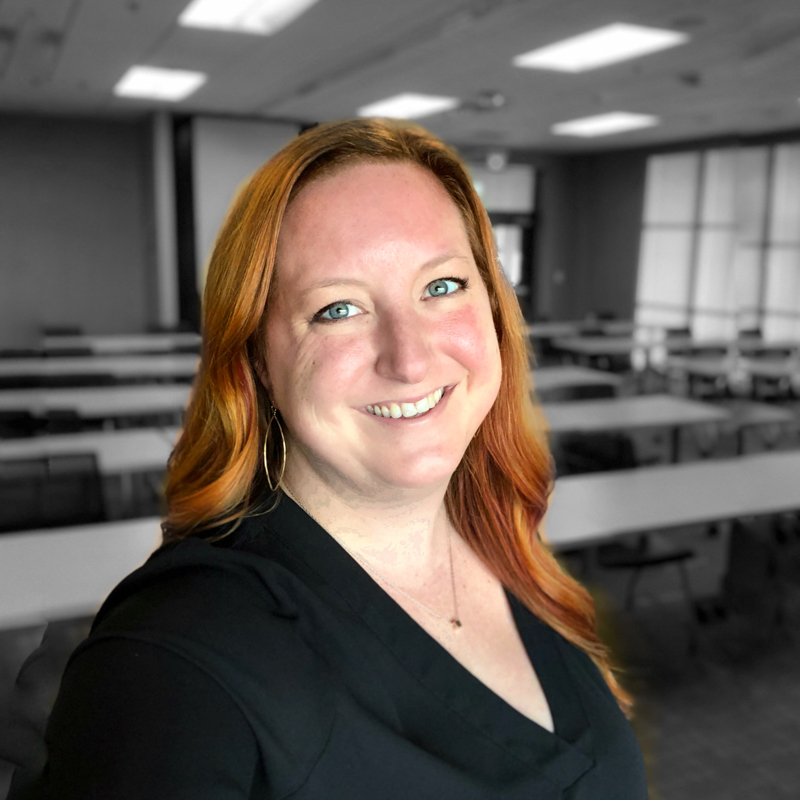 Pam Duffy is a consultant based in Dallas, TX. She is a licensed professional engineer and has 10+ years of experience in the HVAC industry. Pam helps people through business consulting, one-on-one coaching, and speaking.
https://pamduffy.com/wp-content/uploads/Planning.png
800
1500
Pam Duffy
https://pamduffy.com/wp-content/uploads/Pam-Duffy-Logo.png
Pam Duffy
2019-12-09 09:08:34
2021-12-15 21:57:53
Best Practices for New Year's Resolutions