This week, I braved the cold and visited Idaho for the first time – and boy, was I surprised. Idaho has a LOT to offer. This has to be our country's best-kept secret!
After landing in Boise (and a quick selfie!), it was time to head east and visit the Idaho Falls section of ASHRAE. Dustin Dlouhy, ASHRAE volunteer and local sales representative for 
Robertsons LLC
 was gracious enough to chauffeur me on the 4 hour journey to and from the Idaho Falls area. There was plenty of snow on the ground, with the weather worsening as we approached Pocatello, so I was especially grateful that this Floridian did not have to experience this on her own!
Visiting the Idaho Falls ASHRAE Section
The Idaho Falls section is small but mighty. ASHRAE sections play an important role in serving our members in areas where there are less active volunteers. Sections are generally supported by a nearby sponsoring Chapter, and when Chapters have a Distinguished Lecturers travel in it's normal for the DL to visit both the Chapter and their associated Section(s).
After arriving to Idaho Falls on Monday, Dustin and I met up with local volunteer Scott Stultz. We enjoyed some local brews and fare at the 
Snow Eagle Brewing & Grill
 – a combination brew pub a sushi house! That's a combination I haven't seen before, but a great experience nonetheless.
The next day, our group of engineers heard my presentation of two very different topics. The first was a two hour presentation on VRF – a true mash-up of a variety of VRF topics. The lunch keynote was a discussion on Time Management. Both presentations were well-received and I was thrilled to have a very engaged audience – they asked a lot of questions, contributed their experiences, and most importantly, they laughed at my jokes!
Boise Idaho is a Cultural and Food Mecca!
Once the meeting concluded, we made our way back to Boise, Idaho. Dustin provided a short tour of the downtown area as I would be staying at the iconic 
Grove Hotel
, and much of the action downtown would be within walking distance.
Dustin also honored a personal favor: we stopped by Boise State University and allowed me to take a picture in front of their stadium. Although I didn't have an opportunity to touch the infamous blue turf, I was able to get a peek at it from behind locked gates. As a UCF alumna and football fan, I hope that Boise State and UCF can get along in our journey to the CFP playoff!
Did you know Boise has a historic Basque Block ? Although truly only one block of the downtown area, the 
Basque Block
pays homage to the many pioneers of the 19th and 20th centuries that settled in the area. There are still over 15,000 people in the Boise area of Basque heritage. I had to pay a visit to the famous 
Bar Gernika
– a hole in the wall spot on Basque Block that serves authentic Basque foods. The croquetas are a must-have!
Wednesday morning I awoke to some rainy weather so unfortunately, my plans to walk the city and find a local brunch spot were foiled. A quick Lyft from the Grove hotel took me straight to the Idaho Chapter's meeting spot at Idaho Power. Idaho Power provides the local ASHRAE chapter a place to meet free-of-charge – thank you Idaho Power!
The group at the 
Idaho Chapter
 meeting was larger than the day before, but no less interactive. My two-hour session on VRF led to many great discussions on first cost, the importance of good installations, and lessons learned from installations local to the Boise area. In the lunch presentation on time management, many questions revolved around time management techniques for sales representatives. The sales professionals in our industry face a difficult task of being on-call for contractors in need of pricing, submittals, and selections. You might plan your day one way, and end up doing something completely different.
In this case, I do recommend setting aside one hour each day where you can focus on addressing your MITs – or Most Important Tasks. During this one hour- a time I like to call Power Hour – I suggest putting all electronic devices on Do Not Disturb. Put your phone in another room, a drawer, or any space where you won't see or feel it. If you're working around others, put on some headphones (the bigger and more noticeable, the better!) to give others a visual cue to not interrupt you. If you don't enjoy music while you're working (me either!) try a white noise app to encourage focus. This is the time to take care of administrative tasks, expense reports, or that e-mail that is going to take some time to reply to. I recommend doing Power Hour first thing in the morning – before any fires crop up that may thwart your one hour to yourself. Another good time to do this would be the last hour of your day or even in the late evening…but a word of caution: your Power Hour should be used on your MITs, not as "catch up" on your e-mails from the day.
That evening, I enjoyed a dinner at 10 Barrel Brewing with a group of ASHRAE members andsome spouses that tagged along. Simply put: 10 Barrel had some of the best food and drink I tried in Boise! Even their hummus appetizer was on point – but the brussels were roasted to perfection and coated in a delicious sauce. My entree was about as unhealthy as it gets but a worthy indulgence: a chicken & waffles dish – and the waffle was made with mac & cheese… IN THE WAFFLE y'all! Wow. But the real star was the company I enjoyed. It's always a pleasure to spend time getting to know the members of the local chapter.
A Final Hurrah to Boise with Brunch
My last day in Boise I was determined to try some breakfast, which I had missed out on the day before. There are so many great breakfast potato dishes and being in Idaho – I knew any decent brunch place here would have some fantastic potatoes for me to try. At the recommendation of the ASHRAE members the night before, I made my way to 
Goldy's
– a breakfast staple in the Boise area. My new friends were not wrong: The Goldy's potatoes were on-point. The hollandaise at Goldy's also can't be missed: it was one of the thickest and luscious hollandaise sauces I have ever tried. This restaurant was a great way to end my trip to Boise!
Thank you Idaho ASHRAE!
I had a wonderful week here in Idaho. The ASHRAE members here are so hospitable- thanks again to all the volunteers who made my visit easy and FUN! And a special thanks once again to Dustin for all the help in logistics, driving and saving me a lunch to munch on after my talk. Y'all are great people – I'd love to come back anytime.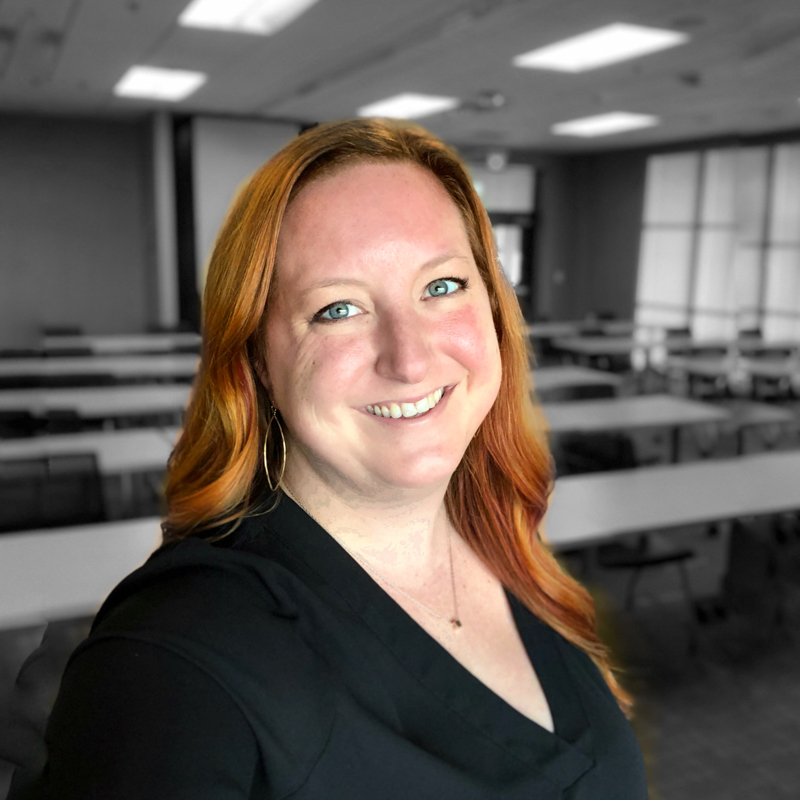 Pam Duffy is a consultant based in Dallas, TX. She is a licensed professional engineer and has 10+ years of experience in the HVAC industry. Pam helps people through business consulting, one-on-one coaching, and speaking.
https://pamduffy.com/wp-content/uploads/Blog-Header-Idaho.jpg
800
1500
Pam Duffy
https://pamduffy.com/wp-content/uploads/Pam-Duffy-Logo.png
Pam Duffy
2019-02-14 14:14:34
2021-12-15 21:57:33
I'm a fan of Idaho!